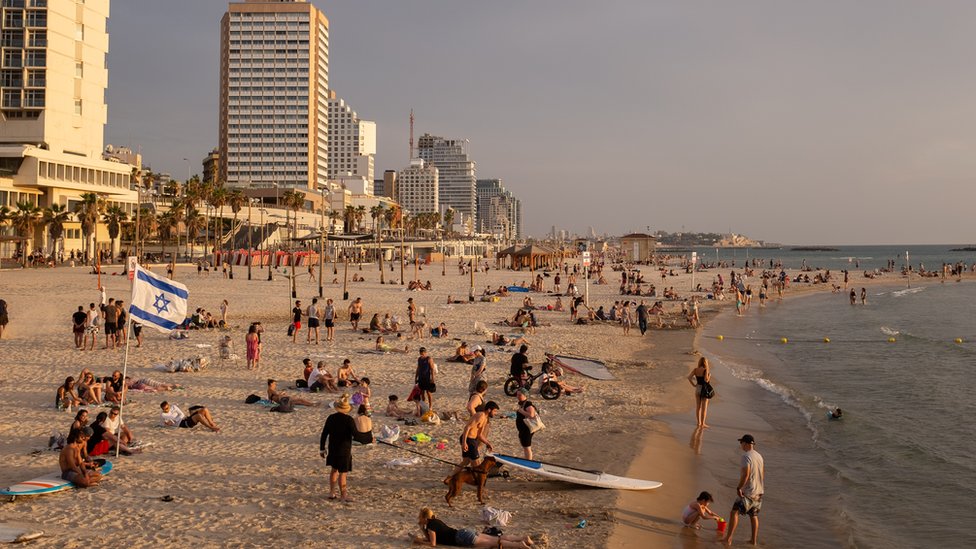 Travellers returning to England from Israel and Sri Lanka will no longer need to quarantine from Saturday.
Both countries have been added to the government's coronavirus travel corridor list – along with Namibia, Rwanda, Uruguay, Bonaire, St Eustatius and Saba, the Northern Mariana Islands and the US Virgin Islands.
The exemption will also apply to people living in Wales and Northern Ireland.
Scotland will not follow the changes, which come into effect at 04:00 BST.
No countries have been removed from the list, which is updated weekly by the Department for Transport.
Australia, New Zealand, Estonia, Hong Kong, Iceland, Japan, Latvia, Norway, Singapore and South Korea are already among the countries from where returning travellers do not need to self-isolate.
Anyone arriving into the UK from most destinations must quarantine for 14 days.
The Department for Transport said that while Jerusalem was included in the latest changes, only people returning from East Jerusalem in the occupied West Bank would not need to quarantine. The rest of the West Bank and the Gaza Strip were not covered by the lifting of the rules.


In England, foreign travel is currently only permitted for work, education or if someone has another valid reason.
People can only travel in and out of Wales with a reasonable excuse, such as going to work or school.
In Northern Ireland, people are advised to only travel for necessary reasons and to "carefully consider" their holiday and travel options, in light of the pandemic.
In Scotland, people living in higher risk areas should avoid unnecessary travel to other places.


Source Link: https://www.bbc.co.uk/news/uk-55007986