Iran has successfully launched a 2,000km-range (1,243m) ballistic missile, according to the country's state media – two days after the chief of Israel's armed forces raised the prospect of "action" against Tehran over its nuclear programme.
With one of the biggest missile programmes in the Middle East, Iran says its weapons are capable of reaching bases in the region operated by Israel and the US.
Tehran has said it would further develop its "defensive" missile programme, despite opposition from the US and European countries.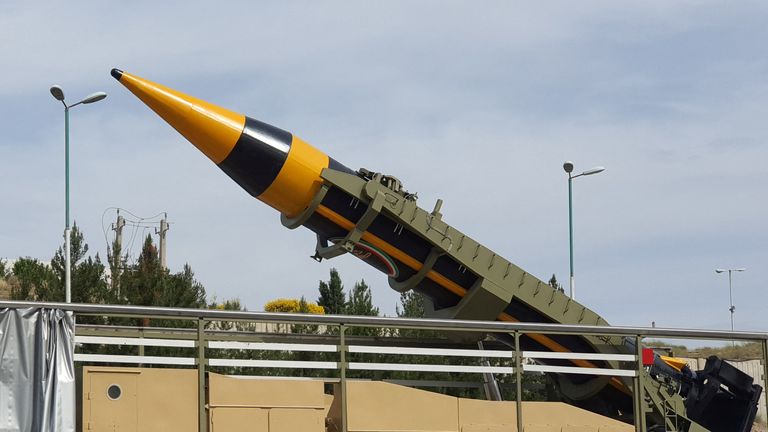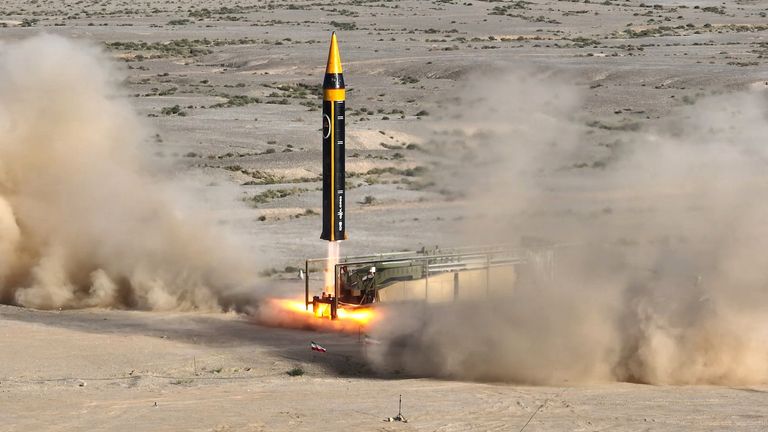 "Our message to Iran's enemies is that we will defend the country and its achievements. Our message to our friends is that we want to help regional stability," Mohammad Reza Ashtiani, Iran's defence minister, said.
Footage of an upgraded version of Iran's Khorramshahr 4 ballistic missile, with a range of 1,243 miles (2,000km) that can carry a 1,500kg (3,300lb) warhead, was broadcast on state TV.
State news agency IRNA reported that the missile was called Kheibar, which is a reference to a Jewish castle overrun by Muslim warriors in the early days of Islam.
Israel, which is not recognised by the Islamic Republic, views Iran as an existential threat.
Iran claims ballistic missiles are an important deterrent as well as a retaliatory force against the US, Israel and other potential regional adversaries.
Read more:
Iran hangs two men for blasphemy
Two oil tankers seized by Iran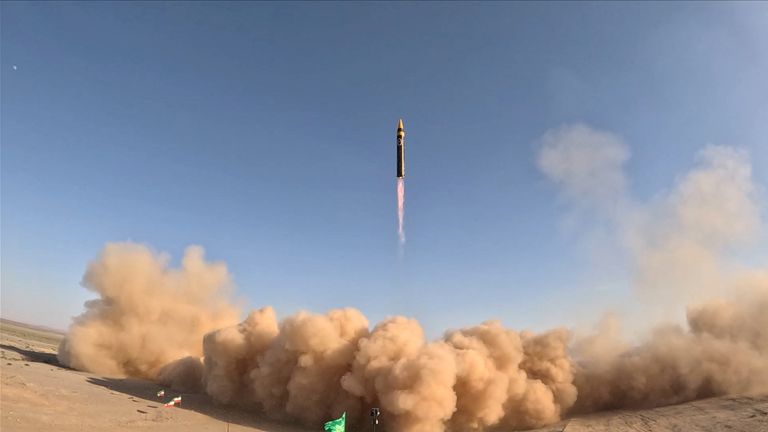 On Tuesday, Israel's top general raised the prospect of "action" against Iran as efforts by six world powers to revive Tehran's 2015 nuclear deal have stalled since last September amid growing Western fears about Tehran's accelerating nuclear advances.
Former US president Donald Trump withdrew from the Iran nuclear agreement in 2018 and reimposed US sanctions on Iran, prompting Tehran to violate some of the pact's nuclear restrictions in retaliation.
His successor, Joe Biden, pledged to rejoin the accord in which Iran agreed to dismantle much of its nuclear programme and open its facilities to more extensive international inspections in exchange for sanctions relief.
Source Link: https://news.sky.com/story/iran-says-it-has-successfully-launched-2000km-range-ballistic-missile-12888936