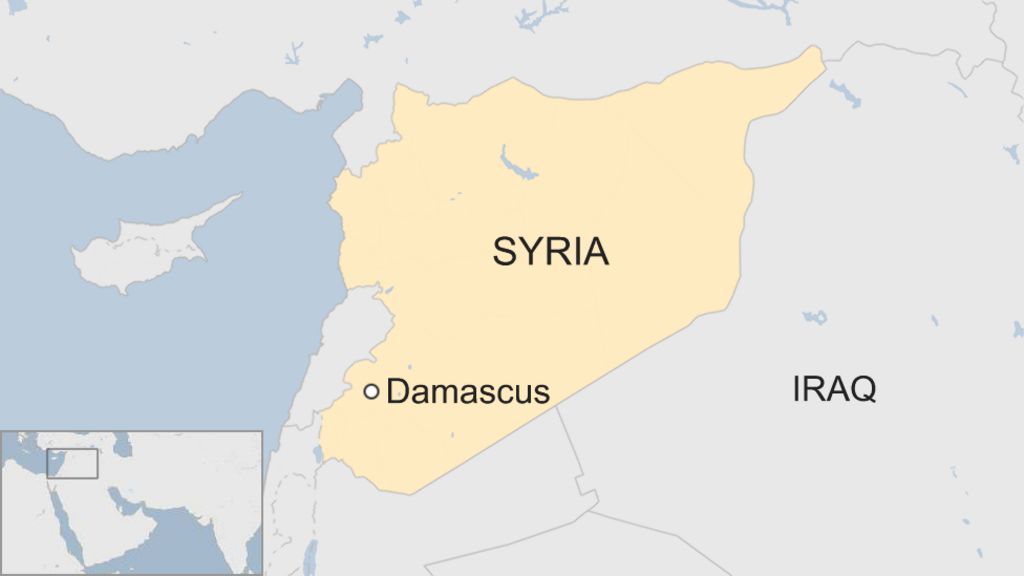 A large explosion has hit an area near Damascus international airport, a monitoring group says.
"The blast was huge and could be heard in Damascus," said Rami Abdel Rahman, head of the UK-based Syrian Observatory for Human Rights.
The airport lies about 25 km (15 miles) south-east of Syria's capital.
The explosion was reportedly followed by a large fire. There are no reports of any casualties. The cause of the blast on Thursday is unclear.
Al-Manar TV, run by Lebanon's Shia militant movement Hezbollah, reports that the explosion may have been caused by an Israeli air strike. It said it had only caused material damage.
Air strikes, said to have been carried out by Israel, have hit sites in Syria on numerous occasions, reportedly targeting weapons shipments for Hezbollah.
Israeli intelligence minister, Israel Katz, said the strike near Damascus was "compatible with Israel's policy" of preventing the transfer of arms.
The minister, who spoke on army radio, would not directly confirm Israel was responsible for the attack but said that Israel reserves the right to operate when required.
Syria has been embroiled in a civil war since 2011. The conflict has killed more than 320,000 people and, after more than six years, no political solution to the fighting is in sight.
While Damascus has remained relatively insulated from the violence, fighting between the military and rebels has erupted near the capital in recent months.
Last month, there were reports that Syrian government forces were bombarding eastern areas of Damascus after rebel fighters launched a surprise offensive.
Source Link: http://www.bbc.co.uk/news/world-middle-east-39728682