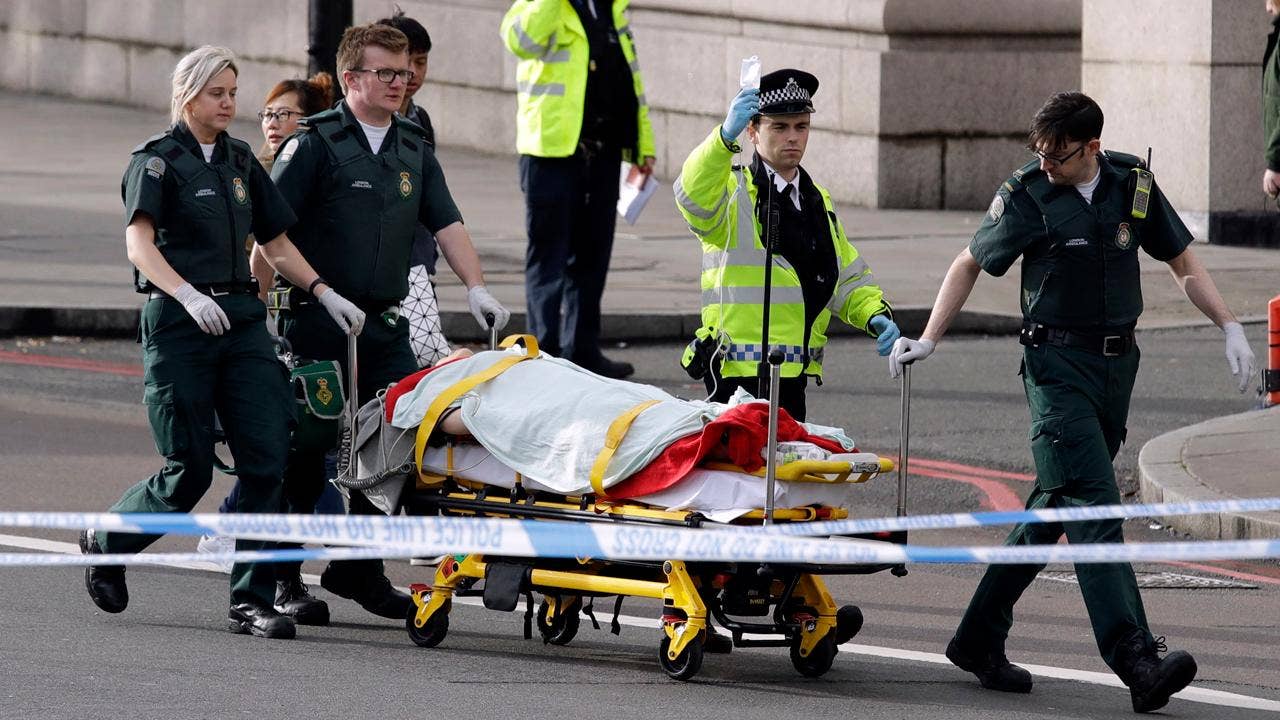 Police forces in the U.S. are stepping up security measures after a vehicle drove through a crowd on London's Westminster Bridge and a suspect was shot outside the Parliament building in what is being described by police as a "terrorist incident."
Road closures in place so emergency services can deal with incident in #Westminster – visit our website for info https://t.co/AaDPTyx3f5

— Metropolitan Police (@metpoliceuk) March 22, 2017
Fox News has learned that security officials at the U.S. Capitol have an "increased situational awareness" after the incidents in London but security measures remain the same.
The New York Police Department is monitoring the situation in London and has increased security at high-profile locations, including the British Consulate and the United Nations Mission, according to WABC.
Recent Vehicular Terror Attacks:
•Jerusalem, Israel: 1/8/17
•Berlin, Germany: 12/19/16
•Ohio State: 11/28/16
•Nice, France: 7/14/16 https://t.co/CAaDgAgko7

— Fox News Research (@FoxNewsResearch) March 22, 2017
J. Peter Donald, the NYPD's assistant commissioner for communication, said long gun teams would also be deployed at City Hall and Grand Central Terminal, but that there is "no info linking London attack to NYC at this point."
The U.S. Department of Homeland Security said in a press statement that it is "in close contact with our British counterparts to monitor the tragic events and to support the ongoing investigation. At this time our domestic security posture remains unchanged."
The U.S. State Department tweeted a warning that citizens in London should "remain vigilant, exercise caution, and monitor local news for updates."
The Royal Standard is flying over Buckingham Palace which means the Queen is just half a mile from this possible terrorist incident

— Chris Ship (@chrisshipitv) March 22, 2017
In London, the U.K.'s Metropolitan Police has asked people to avoid "Parliament Square; Whitehall; Westminster Bridge; Lambeth Bridge" and parts of Victoria Street. Officials are also asking that any perons with photos or images of the incident near Westminster Bridge turn them in to police.
Meanwhile, an ITV reporter said the gates of Buckingham Palace have been closed following the incident.
Transport for London, the local transportation system, also said passengers should expect delays with the closure of Westminister station and bus service diverted from the area. Met Police echoed that road closures are in place as the police investigation continues.
Source Link: http://feeds.foxnews.com/~r/foxnews/world/~3/t6ONEv373KQ/uk-parliament-attack-nypd-others-increase-security-following-terrorist-incident.html